Architectural Parchment - Premium

16 - TSUCHI / Mother Earth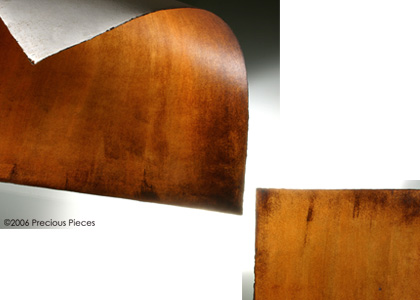 Sheet : 22" X 30" No Large Sheet Available
Applied
Urushi authentic Japanese lacquer finish
on heavy weight washi parchment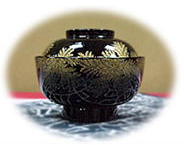 Urushi (pronounced "oo-roo-shee") is one of the most durable natural lacquers known to man. Urushi lacquered ornaments have been discovered in Japan 9,000 years ago. In the west, these objects are also referred to as "japaned" objects.
Hardened urushi is water and acid proof, and also protects the object from heat, salt, mold and mildew and all types of weathering. It has been used on wood, pottery, bone, baskets, fabric and metal. Recently it has been successfully applied to washi parchment.
This strength combined with the natural beauty of urushi lacquer ware is the reason it has been so popular for thousands of years.

Spec Sheet of this product available in PDF File.
Download Spec Sheet

Order 22" X 30" sample sheet by Paypal (*US$350.00)


*additional flat shipping cost $30.00 applies.

Portfolio of

16 - TSUCHI / Mother Earth

Portfolio# :
#503, #504, #403, #505,
#116, #326, #173


©2006-2009 Precious Pieces. All Rights Reserved.